Our business model
With 25.65 million fee-based customer contracts and 39.40 million ad-financed free accounts, United Internet is a leading European internet specialist.
United Internet provides consumers and business clients with landline and mobile internet access products, as well as various cloud applications which we run at our 10 data centers. The use of these services is based on subscription contracts with fixed monthly fees as well as variable, volume-based charges.
Our operating business is divided into the two business divisions "Access" and "Applications", which in turn are divided into the reporting segments "Consumer Access" and "Business Access", as well as "Consumer Applications" and "Business Applications".
Our access products targeting specific customer groups are marketed in the Consumer Access segment via our premium brand 1&1, as well as via discount brands such as yourfone and smartmobile.de. Business Access products are offered by 1&1 Versatel.
Our Consumer Applications are marketed via the differently positioned brands GMX, mail.com, and WEB.DE, while Business Applications are marketed via IONOS, as well as via STRATO, Arsys, Fasthosts, home.pl, InterNetX, united-domains, and World4You. In addition, Sedo provides customers around the world with professional services in the field of active domain management, while we22 (acquired in early 2021) offers other hosting suppliers a white-label website builder for the creation of high-quality websites.
Business model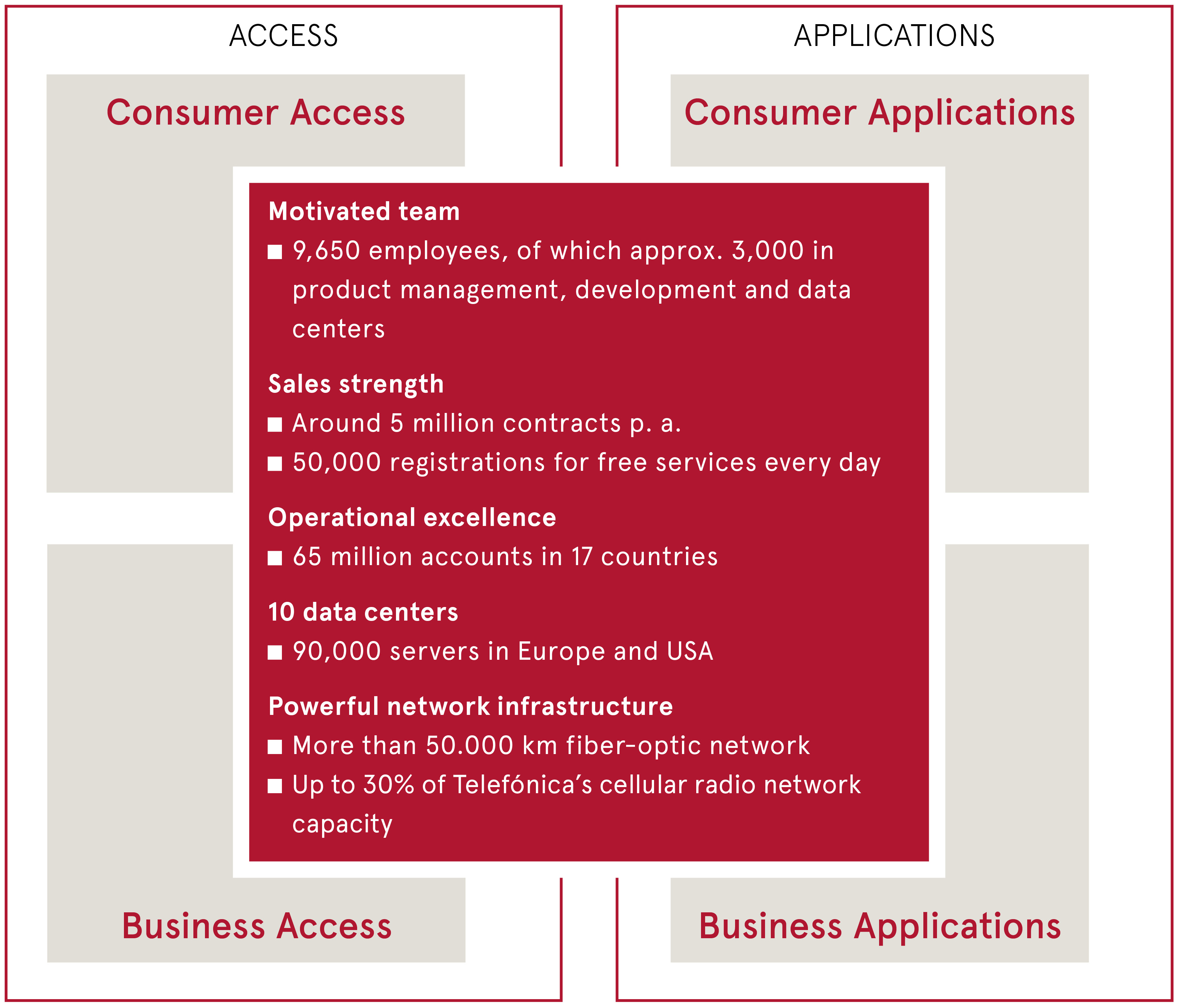 Brands and investments (as of December 31, 2020)